Green in sunlight. Red in lamplight. Color-changing alexandrite is nature's magic trick.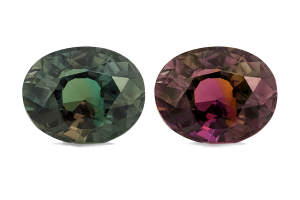 Alexandrite Description
Alexandrite, with its chameleon-like qualities, is a rare variety of the mineral chrysoberyl. Its color can be a lovely green in daylight or fluorescent light, changing to brownish or purplish red in the incandescent light from a lamp or candle flame. This is a result of the complex way the mineral absorbs light.
Alexandrite's dramatic color change is sometimes described as "emerald by day, ruby by night." Other gems also change color in response to a light-source change, but this gem's transformation is so striking that the phenomenon itself is often called "the alexandrite effect."
Alexandrite is also a strongly pleochroic gem, which means it can show different colors when viewed from different directions.
Typically, its three pleochroic colors are green, orange, and purple-red. However, the striking color change doesn't arise from the gem's pleochroism, but rather from the mineral's unusual light-absorbing properties. Because of its scarcity, especially in larger sizes, alexandrite is a relatively expensive member of the chrysoberyl family. It shares its status as a June birthstone with cultured pearl and moonstone.

 Gemstone Details
Mineral: Chrysoberyl
Chemistry: BeAl2O4
Color: Bluish green in daylight, purplish red in incandescent light
Refractive Index: 1.746 to 1.755
Birefringence: 0.008 to 0.010
Specific Gravity: 3.73
Mohs Hardness: 8.5
 Birthstones and Anniversaries
Alexandrite is a birthstone for June, along with pearl and moonstone. Alexandrite is also the gem for the 55th wedding anniversary. 
Alexandrite Gemstone as rough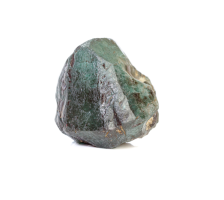 Alexandrite History and Lore
Abundant alexandrite deposits were first discovered in 1830 in Russia's Ural Mountains. Those first alexandrites were of very fine quality and displayed vivid hues and dramatic color change. The gem was named after the young Alexander II, heir apparent to the throne.
It caught the country's attention because its red and green colors mirrored the national military colors of imperial Russia.
The spectacular Ural Mountain deposits didn't last forever, and now most alexandrite comes from Sri Lanka, East Africa, and Brazil. The newer deposits contain some fine-quality stones, but many display less-precise color change and muddier hues than the nineteenth-century Russian alexandrites. You'll still find estate jewelry set with some of the famed Ural Mountain alexandrites. They remain the quality standard for this phenomenal gemstone.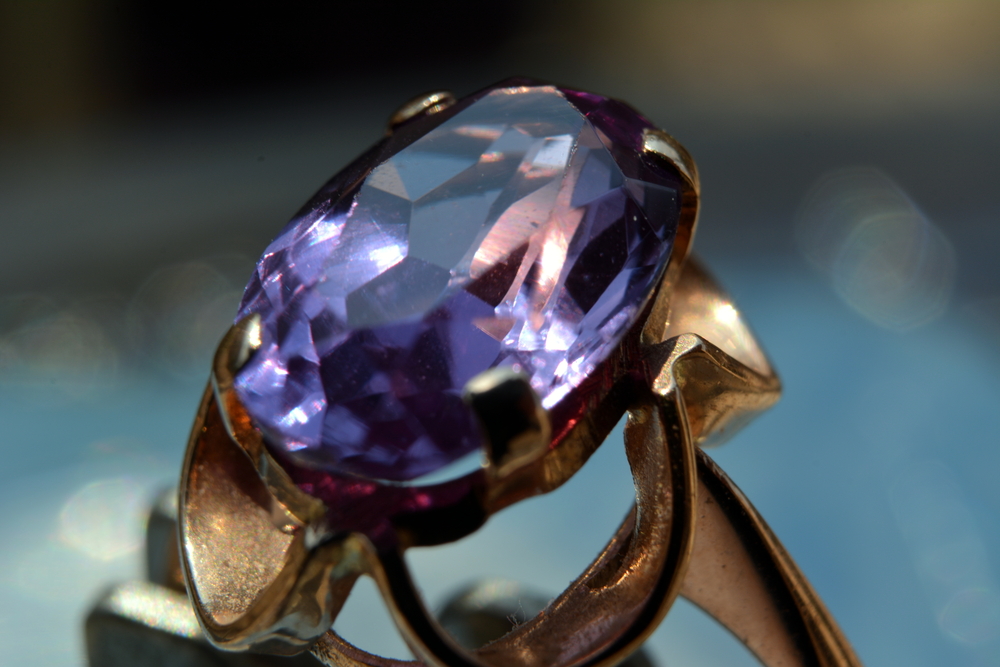 Facts about Alexandrite Gemstone
AFFORDABLE
Even fine citrine has a modest price tag. Large gems remain affordable, as price per carat does not rise dramatically for larger sizes.
LIGHT SOURCE
This gem provides dramatic proof of how much the light source affects color in gems.
PHENOMENA
Alexandrite can show both color change and a cat's-eye: two phenomena in one gem.
COLOUR
Fine alexandrite is green to bluish green in daylight and red to purplish red in incandescent light.
CLARITY
Good quality alexandrite has few inclusions. Rarely, needle-like inclusions create a cat's-eye.
CUT
Alexandrite is most often available in mixed cuts. Its rarity means it is often cut to save weight.
CARAT WEIGHT
Most cut gems weigh less than one carat. Larger, higher-quality gems rise in price dramatically.

Amber is nature's time capsule. This fossilized tree resin contains remnants of life on earth millions of years ago.

Dazzling brilliance. Captivating color. The planet's most valued gems are fancy colour diamonds.