agi is the leading laboratory in the UK diamond and gemstone industry, and our reports are known for their consistency and accuracy. However, coloured stone reports are quite different from their diamond reports and do not offer the same details to consumers looking for tanzanite grading information.
An agi Tanzanite Report assesses the characteristics of a coloured gemstone (weight, shape, detailed colour, clarity and cut grade). 
agi – Bringing you old fashioned expertise with modern technology
Clarity grades are given according to the coloured stone grading system for Type I, Type II and Type III gemstones. These grades range from IF (Internally Flawless) to I3 (Included). Tanzanite is a type I gemstone.
Unlike our diamond reports, agi coloured stone reports are
not a guarantee of a coloured gemstone's quality and cannot be used as a basis for value.
The Tanzanite Report is provided on the popular pocket sized Mini Report.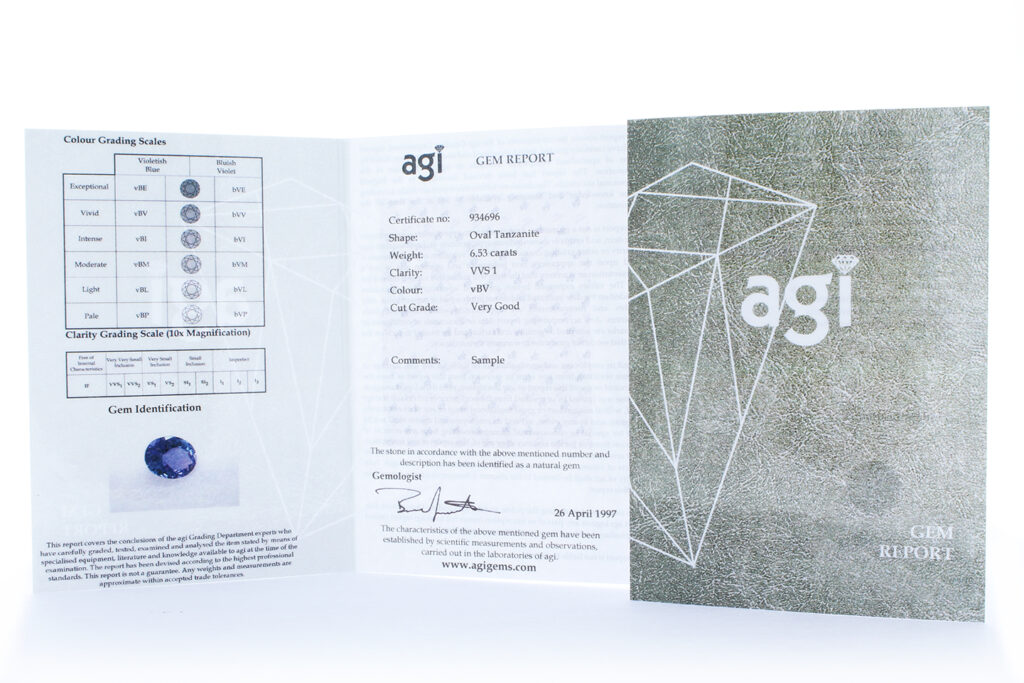 agi offers a range of certification services, including a customised diamond sealing service and valuation reports, all of which are graded according to industry standards.
Check our available report with the links below.