Diamond Grading Report                                                                          Learn more …
Our flagship product, the agi Diamond Grading Report is an A4 sized certificate with full details of the diamond gradings, measurements and inclusion plotting on a facet diagram. Using Comparison charts for Colour, Proportions, Finish and The New Cut Grade to enable you to see at a glance the grading of your diamond.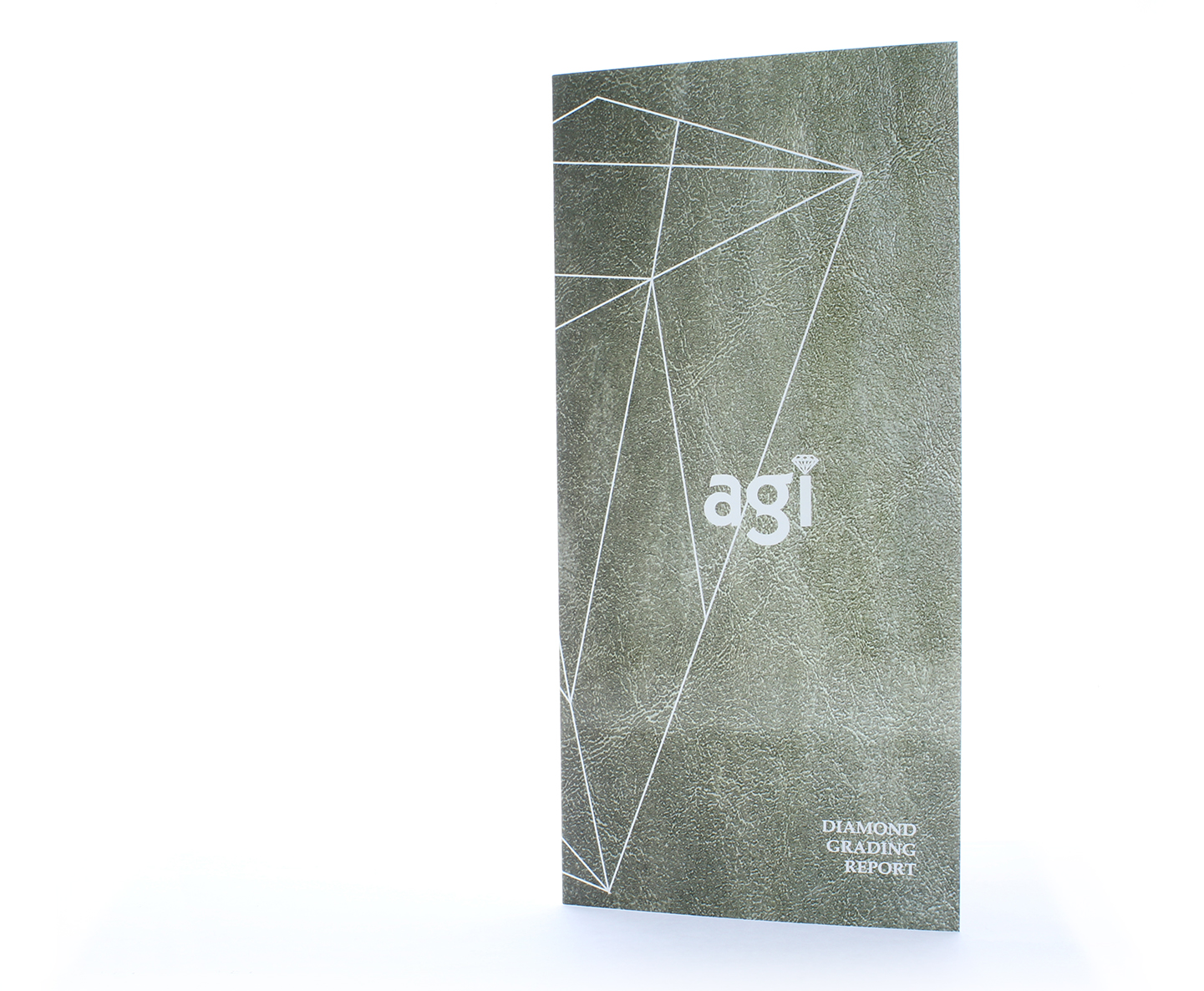 Diamond Identification Report                                                             Learn more …
A handy credit card sized durable card. Whilst clear and easy to understand, it provides concise details about your diamond.
Colour picture of the item or facet diagram (piece or loose stones)
4C's grading in a clear, easy to understand format
agi was the first to introduce the credit card certificate to the UK, now an industry norm.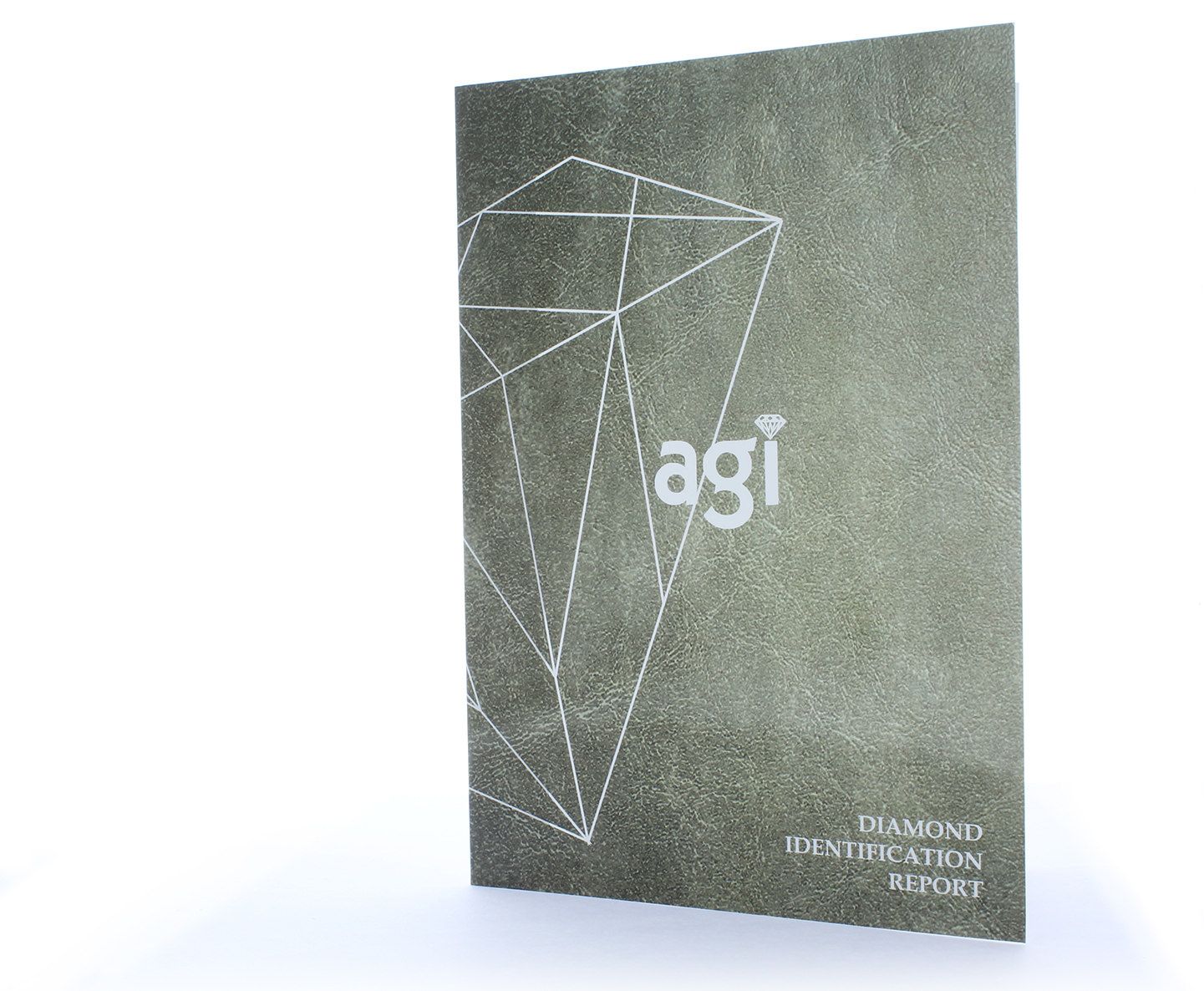 Diamond Valuation Report                                                                  Learn more …
A useful and easy to understand certificate, giving clear and concise information about the item of jewellery with optional retail or valuation.
Full description of item
Optional valuation price
Helps prevent insurance fraud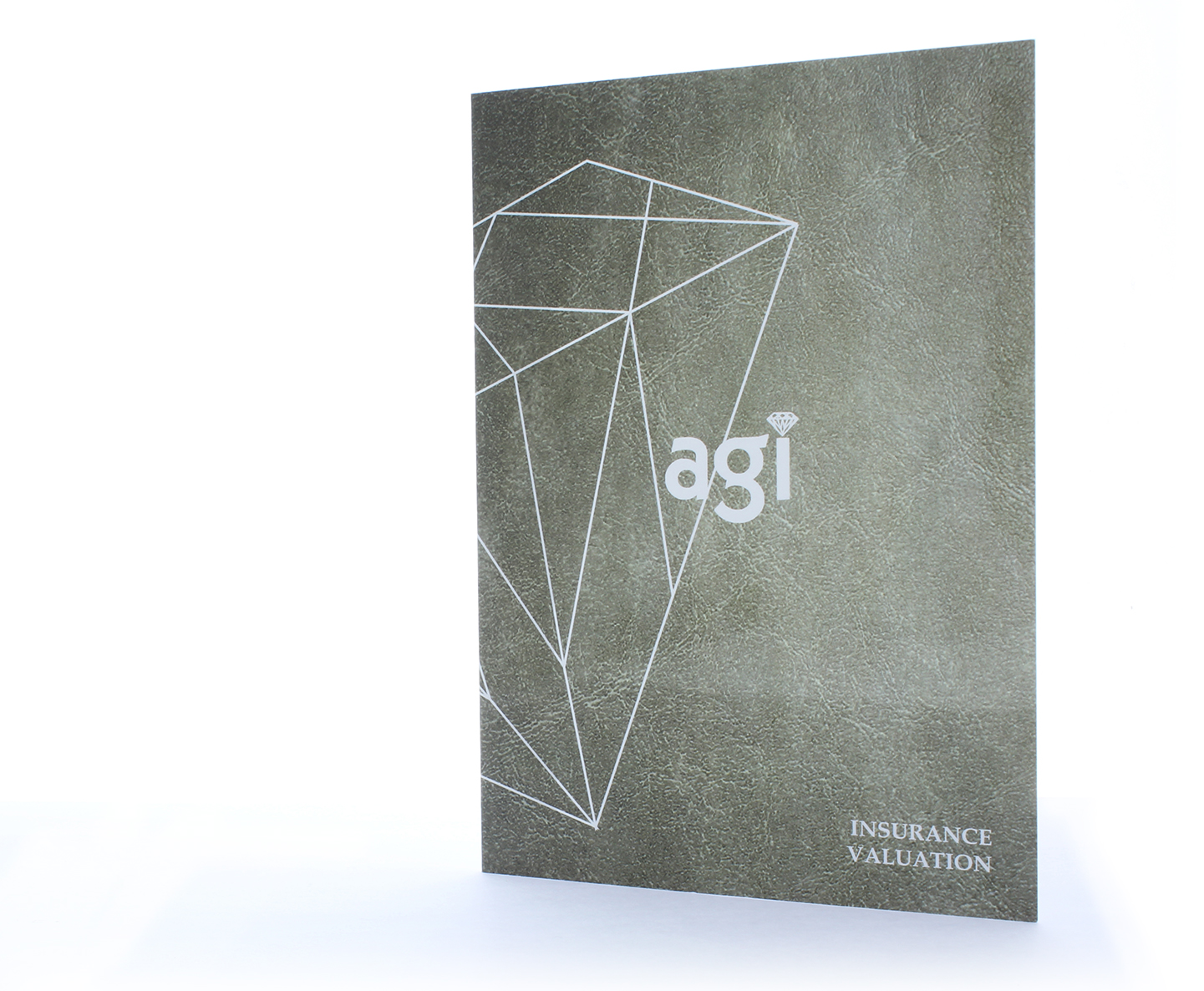 Diamond Dossier Report                                                                 Learn more …
agi issues the Diamond Dossier for loose, natural diamonds in the D-to-Z colour range. The Diamond Dossier is not issued for laboratory-grown diamonds, simulants, mounted diamonds, and diamonds that have undergone unstable treatments such as fracture filling or coating. Any evidence of treatment is disclosed in the report.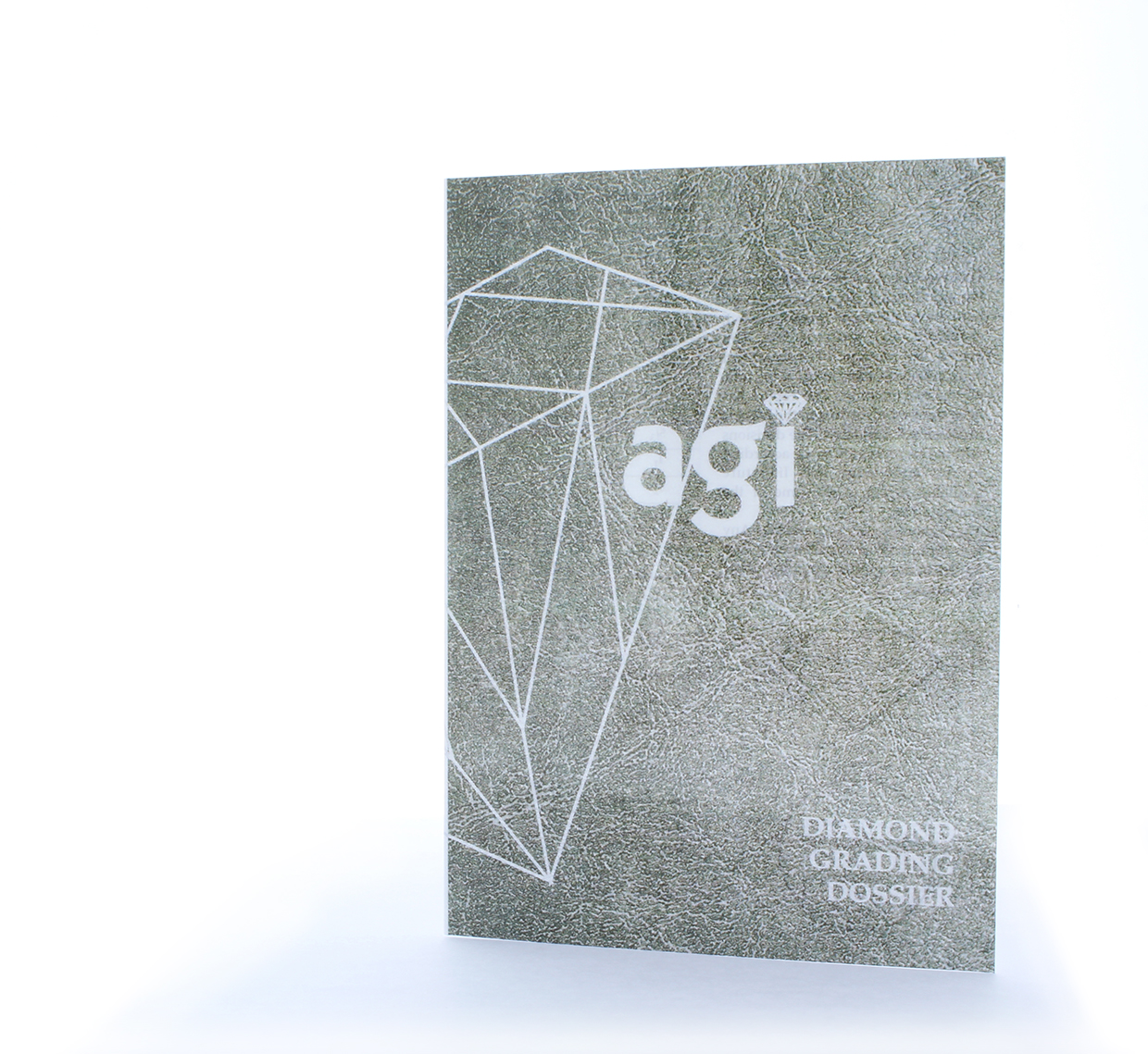 Gemstone Dossier Report                                                             Learn more …
The agi Gem Report identifies the type of gemstone and includes any detectable treatments. This report also contains a detailed description of the gemstone such as shape, weight, measurements, clarity, detailed colour, cut, species type including the variety, and transparency. It also includes a photograph of the gemstone.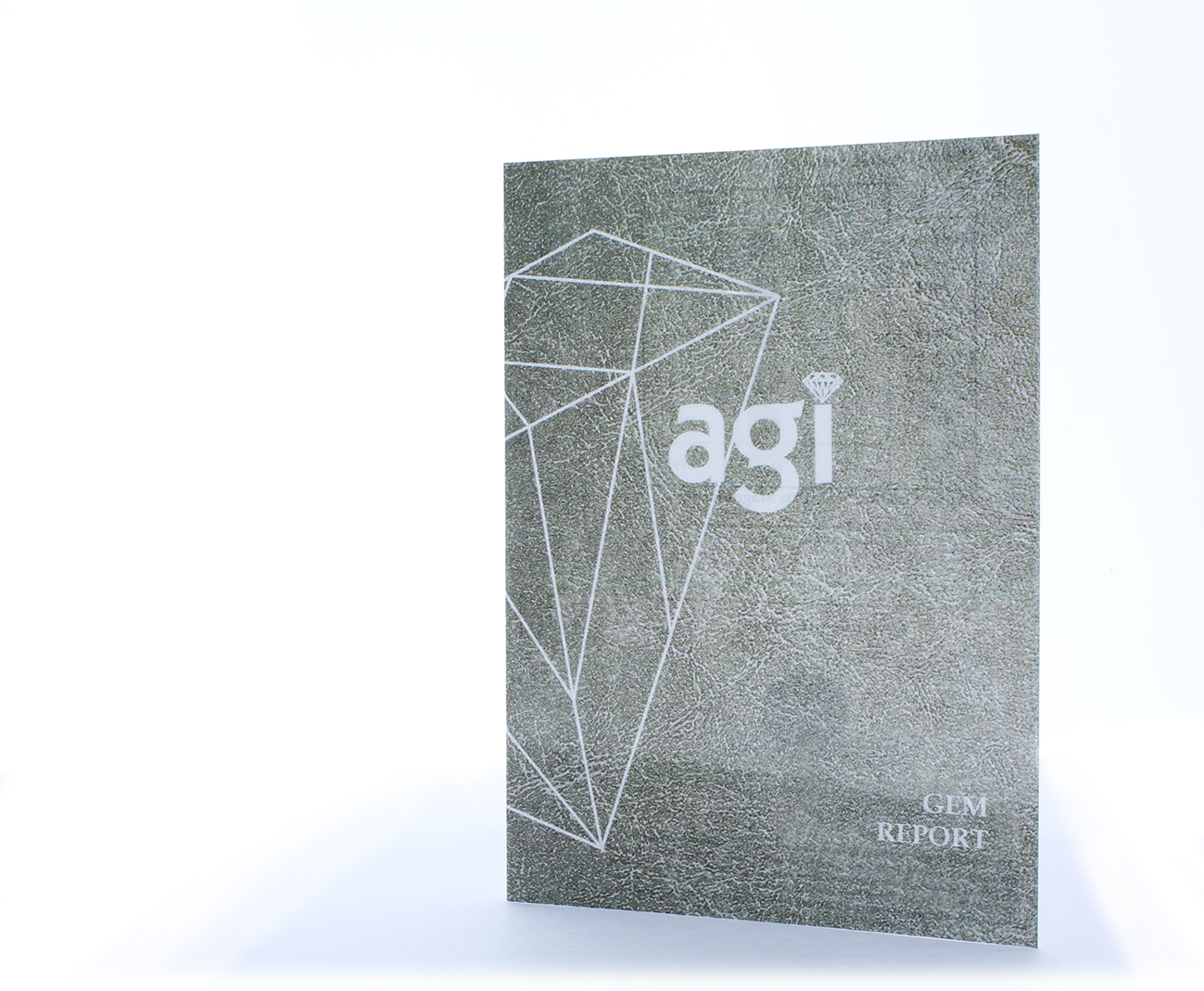 Tanzanite Report                                                                             Learn more …
agi is the leading laboratory in the UK diamond and gemstone industry, and our reports are known for their consistency and accuracy. However, coloured stone reports are quite different from their diamond reports and do not offer the same details to consumers looking for tanzanite grading information.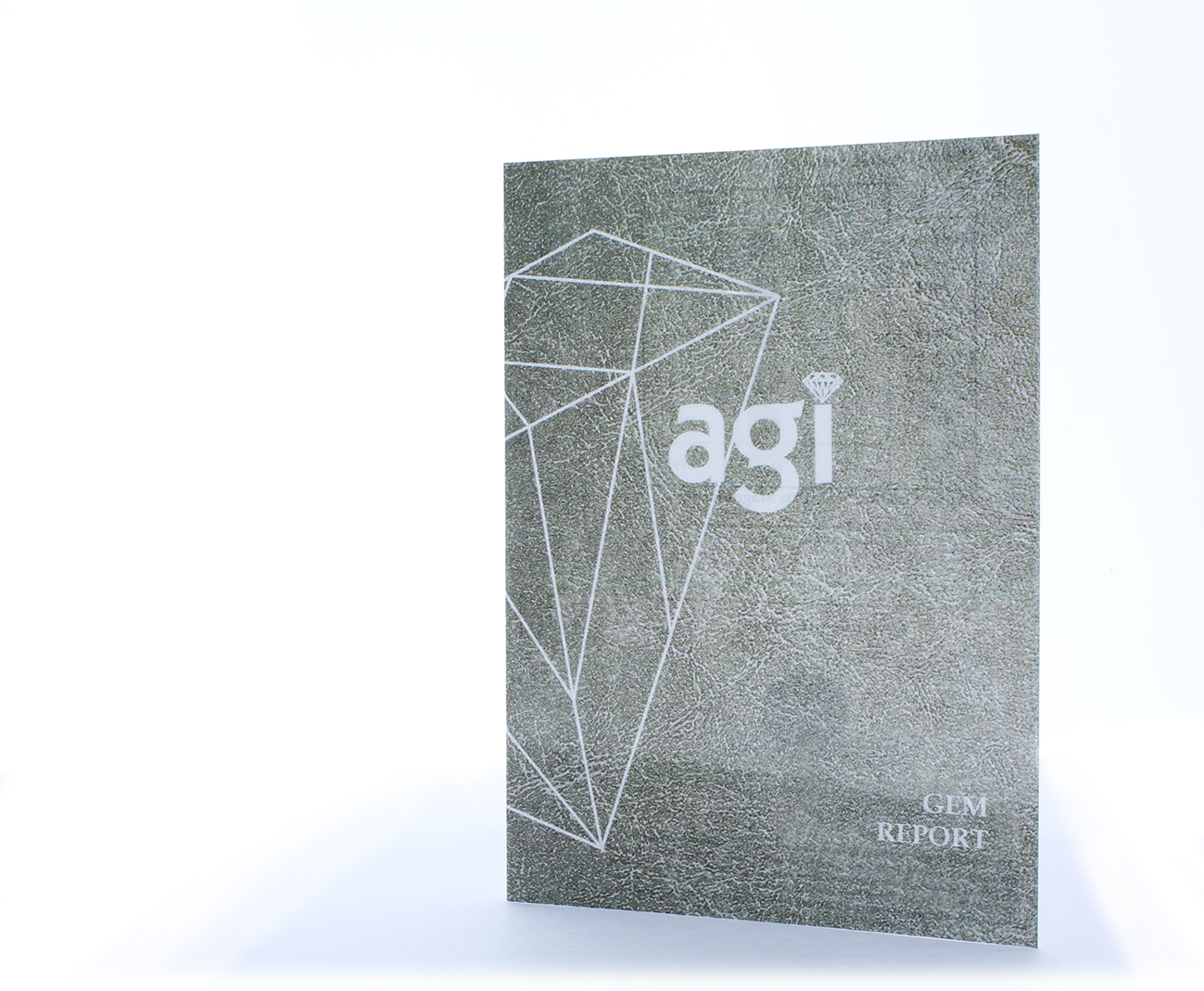 Diamond Encapsulation                                                                 Learn more …
A recent addition to agi's product portfolio is the diamond encapsulation solution which is ideal for pawnbrokers or retailers of loose diamonds. Combining secure, tamper evident, packaging together with basic certification of a diamond's major characteristics, the DBX enables the retailer to add value and create an effective retail product