Diamond Identification Report - DIR
The agi Diamond Identification Report is a handy and durable credit card size report which gives you the essential 4C's information, Carat, Colour, Clarity and Cut of the diamond.
This is an essential report for less expensive articles where the basic information needed is the 4C's together with either a plot of the main characteristics of the diamond or a micro-photographed image of the item of jewellery being examined.
The DIR contains the following information; Carat, Colour, Clarity, Finish, Proportions and Cut Grade.
A handy credit card sized durable card.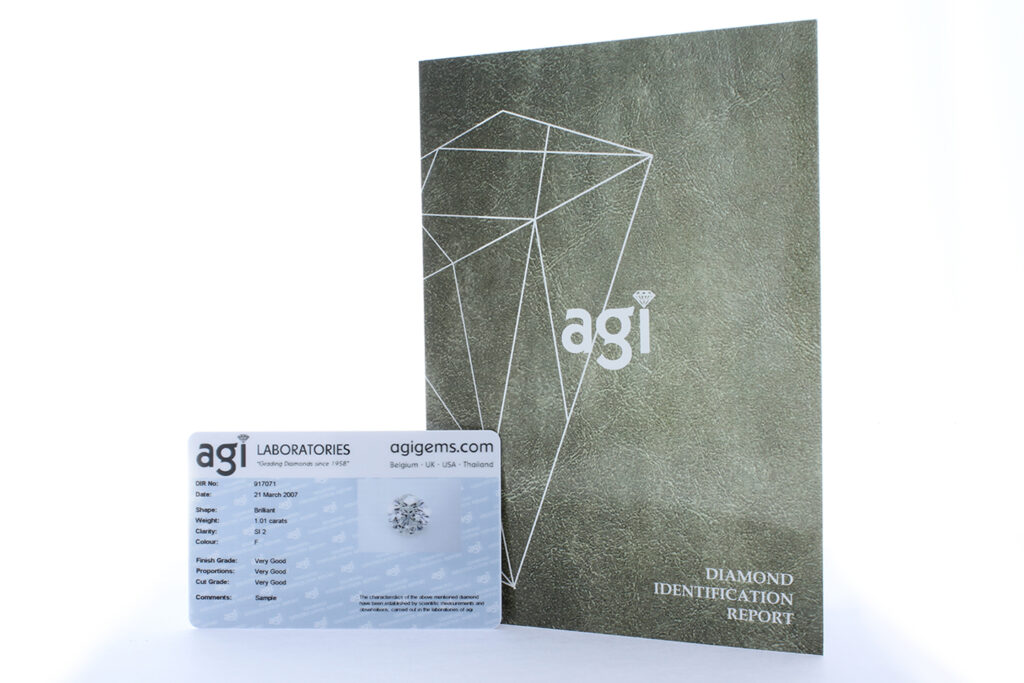 Whilst clear and easy to understand, it provides concise details about your diamond
Colour picture of the item or facet diagram (piece or loose stones)
4C's grading in a clear, easy to understand format
Presented in a high quality presentation wallet
agi was the first to introduce the credit card certificate to the UK, now an industry norm
agi offers a range of certification services, including a customised diamond sealing service and valuation reports, all of which are graded according to industry standards.
Check our available report with the links below.