Gemstone Dossier Report - GDR
The agi Gem Report identifies the type of gemstone and includes any detectable treatments. This report also contains a detailed description of the gemstone such as shape, weight, measurements, clarity, detailed colour, cut, species type including the variety, and transparency. It also includes a photograph of the gemstone.
The Diamond Dossier comes in a handy pocket sized Mini Repor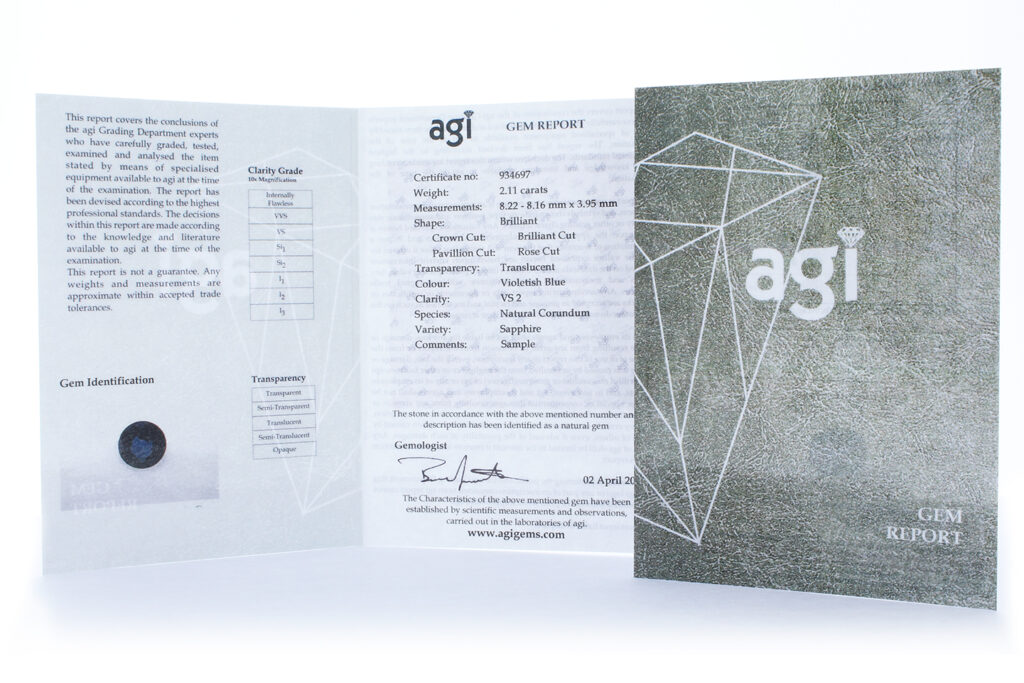 agi offers a range of certification services, including a customised diamond sealing service and valuation reports, all of which are graded according to industry standards.
Check our available report with the links below.