Perfect shining spheres. Lustrous baroque forms. Seductive strands, warm to the touch. Pearls are simply and purely organic.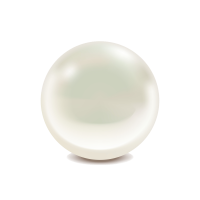 Pearl Description
Perhaps the best-loved gems of all time, pearls—both natural and modern cultured pearls—occur in a wide variety of colors. The most familiar colors are white and cream (a light yellowish brown). Black, gray, and silver are also fairly common, but the palette of pearl colors extends to every hue. The main color, or bodycolor, is often modified by additional colors called overtones, which are typically pink (sometimes called rosé), green, purple, or blue. Some pearls also show the iridescent phenomenon known as orient.
Cultured pearls are popular for bead necklaces and bracelets, or mounted in solitaires, pairs, or clusters for use in earrings, rings, and pendants. Larger pearls with unusual shapes are popular with creative jewelry designers.
Pearl—natural or cultured—is a US birthstone for June, together with alexandrite and moonstone.
 Gemstone Details
Mineral: Calcium Carbonate
Chemistry: CaCO3
Color: White, black, gray, yellow, orange, pink, lavender, green, blue
Refractive Index: 1.52-1.69
Specific Gravity: 2.60-2.85
Mohs Hardness: 2.5-3.0
 Birthstones and Anniversaries
 Pearl is the birthstone for June and the gem of the third and thirtieth anniversaries.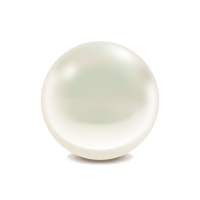 NATURAL PEARLS VS. CULTURED PEARLS
Natural Pearls
Natural pearls form in the bodies, or mantle tissue, of certain mollusks, usually around a microscopic irritant, and always without human help of any kind.
Cultured Pearls
The growth of cultured pearls requires human intervention and care. Today, most of the mollusks used in the culturing process are raised specifically for that purpose, although some wild mollusks are still collected and used.
To begin the process, a skilled technician takes mantle tissue from a sacrificed mollusk of the same species and inserts a shell bead along with a small piece of mantle tissue into a host mollusk's gonad, or several pieces of mantle tissue without beads into a host mollusk's mantle. If a bead is used, the mantle tissue grows and forms a sac around it and secretes nacre inward and onto the bead to eventually form a cultured pearl. If no bead is used, nacre forms around the individual implanted mantle tissue pieces. Workers tend the mollusks until the cultured pearls are harvested.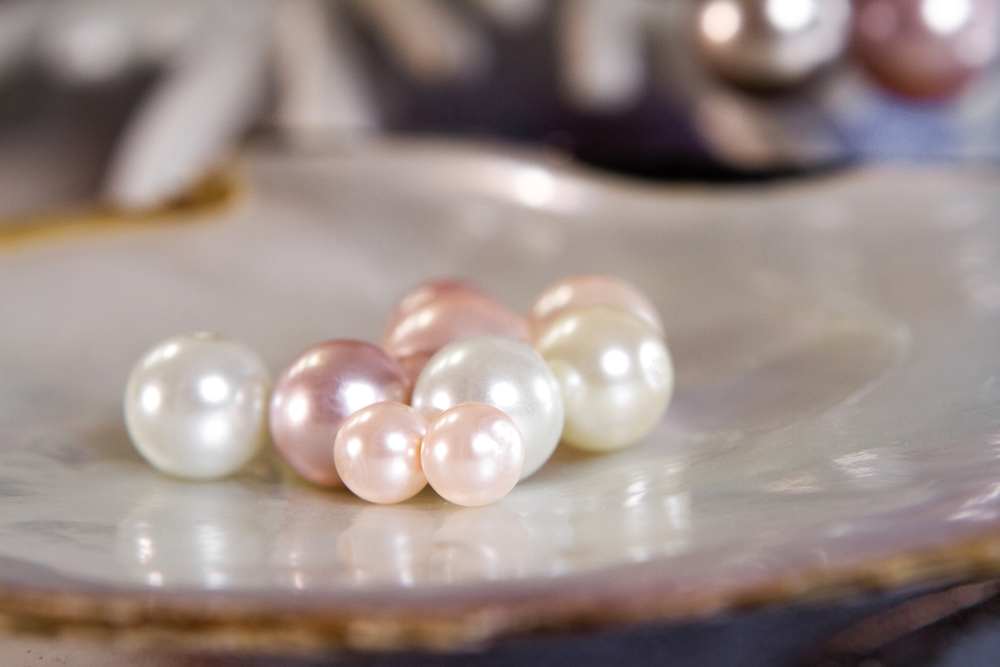 PEARL TYPES
There are four major types of cultured whole pearls:
Akoya Cultured Pearls
Akoya cultured pearls are the most familiar type of saltwater cultured pearl to most people in the U.S and other western markets. Many customers think of white or cream colored akoyas as the classic pearl used for jewelry, especially single-strand necklaces. Japan and China both produce akoya cultured pearls.
South Sea Cultured Pearls
Australia, Indonesia, and the Philippines are leading sources of these saltwater cultured pearls. South Sea cultured pearls can be white to silver or golden, depending on the type of oyster. Their large size and thick nacre, due to a long growth period, plus their limited critical growing conditions are all factors contributing to their value.
Tahitian Cultured Pearls
Cultivated primarily around the islands of French Polynesia (the most familiar of these is Tahiti). These saltwater cultured pearls, sometimes referred to as black pearls, have a wide color range. They might be gray, black or brown, and they can have blue, green, purple or pink overtones.
Freshwater Cultured Pearls
Freshwater cultured pearls are the most commonly produced pearls and they are one of the most popular pearl types among shoppers and jewelry designers. This is due to their remarkable range of sizes, shapes and colors, plus their commercial availability at lower price points. They are usually cultured in freshwater lakes and ponds, often with many pearls grown in one oyster. China is the leading source for freshwater cultured pearls.
Pearl History and Lore
People have coveted natural pearls as symbols of wealth and status for thousands of years. A Chinese historian recorded the oldest written mention of natural pearls in 2206 BC. As the centuries progressed toward modern times, desire for natural pearls remained strong. Members of royal families as well as wealthy citizens in Asia, Europe, and elsewhere treasured natural pearls and passed them from generation to generation.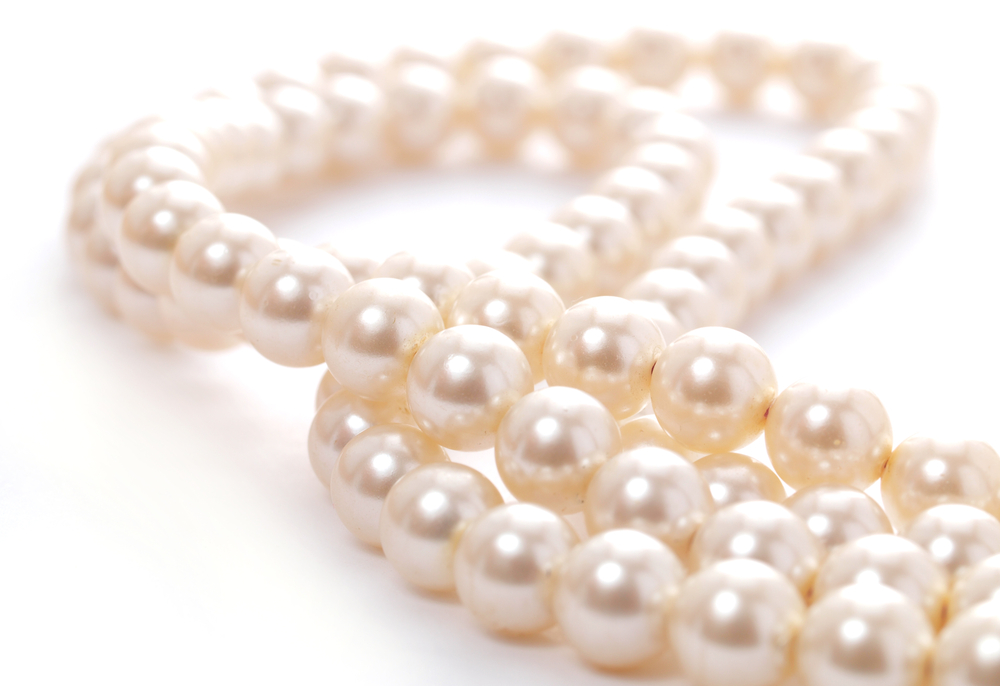 From those ancient times until the discovery of the New World in 1492, some of the outstanding sources of natural pearls were the Persian Gulf, the waters of Ceylon (now Sri Lanka), Chinese rivers and lakes, and the rivers of Europe.
During Christopher Columbus's third (1498) and fourth (1502) voyages to the New World, he repeatedly encountered native people adorned with natural pearls. His discovery of natural pearl sources in the waters of present-day Venezuela and Panama intensified demand in Europe. However, within a hundred years, these natural pearl sources had declined due to overfishing, pearl culturing, plastic buttons, and oil drilling.
The first steps toward pearl culturing occurred hundreds of years ago in China, and Japanese pioneers successfully produced whole cultured pearls around the beginning of the twentieth century. These became commercially important in the 1920s (about the same time natural pearl production began to decline). From the 1930s through the 1980s, pearl culturing diversified and spread to various countries around the world.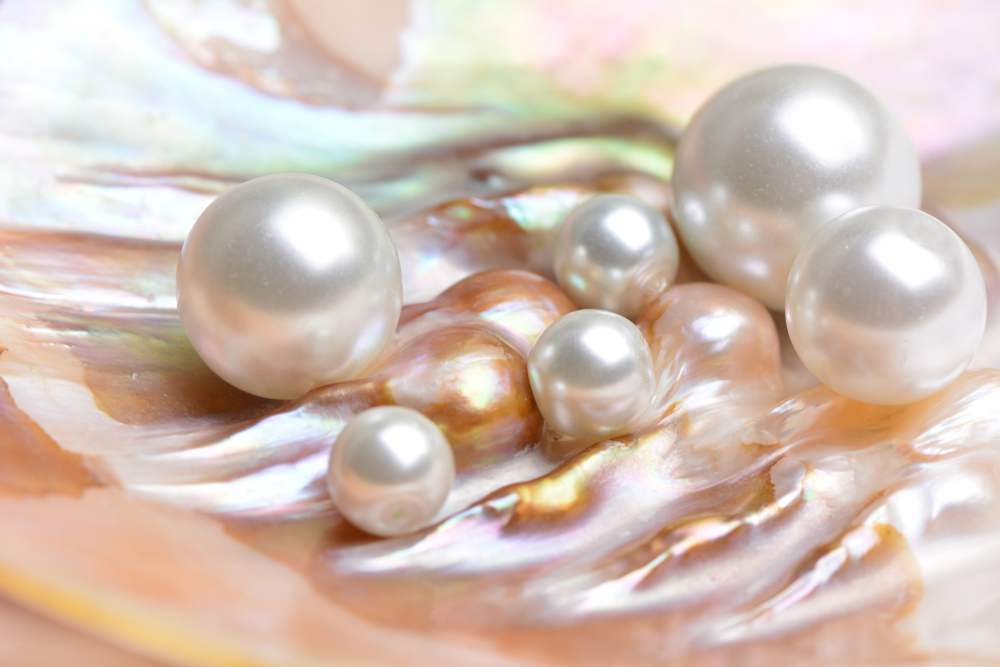 Pearls are treasures from the Earth's ponds, lakes, seas, and oceans, and they've always embodied the mystery, power, and life-sustaining nature of water.
The spherical shape of some pearls led many cultures to associate this gem with the moon. In ancient China, pearls were believed to guarantee protection from fire and fire-breathing dragons. In Europe, they symbolized modesty, chastity, and purity.
Facts about Pearls Gemstone
LUSTER
Luster results from reflection of light rays off the pearl's surface, and from concentric inner layers of nacre, like light bouncing off a convex mirror.
IMITATIONS
Imitation pearls are smooth when rubbed against your teeth, while natural or cultured pearls have a slightly rough texture.
NATURAL PEARLS
Natural pearls can be separated from cultured pearls by taking X-rays to reveal their inner structures.
An assessment of the following characteristics determines the value of each type of pearl.
LUSTER
Pearls with high luster have sharp bright reflections on the surface.
SURFACE QUALITY
The number of blemishes on a pearl's surface is evaluated to judge quality.
SHAPE
Spherical pearls are the most valued but symmetrical drops are also sought.
COLOUR
Although white is most classic, appreciation has grown for more unusual natural colors.
NACRE THICKNESS
Nacre thickness is evaluated to make sure that cultured pearls are durable as well as beautiful.
SIZE
Cultured pearls range from 2-16mm in diameter, depending on the mollusk used.
MATCHING
For pearl strands and multi-pearl pieces, how well the pearls match (or mix) affects the value.

Amber is nature's time capsule. This fossilized tree resin contains remnants of life on earth millions of years ago.

Dazzling brilliance. Captivating color. The planet's most valued gems are fancy colour diamonds.