Honey yellow. Fiery orange. Cyclamen pink. Icy blue. In warm or cool tones, topaz is a lustrous and brilliant gem.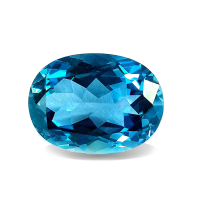 Topaz Description
Many consumers know topaz as simply an inexpensive blue gem. They're surprised to learn that its blue color is hardly ever natural: It's almost always caused by treatment. They might also be surprised to know that topaz has so many more colors to offer gem lovers, including pinks and purples that rival the finest fancy sapphires.
Topaz is allochromatic, which means that its color is caused by impurity elements or defects in its crystal structure rather than by an element of its basic chemical composition. The element chromium causes natural pink, red, and violet-to-purple colors in topaz. Imperfections at the atomic level in topaz crystal structure can cause yellow, brown, and blue color. Brown is a common topaz color, and the gem is sometimes mistakenly called "smoky quartz."
Topaz actually has an exceptionally wide color range that, besides brown, includes various tones and saturations of blue, green, yellow, orange, red, pink, and purple. Colorless topaz is plentiful, and is often treated to give it a blue color.
The color varieties are often identified simply by hue name—blue topaz, pink topaz, and so forth—but there are also a couple of special trade names. Imperial topaz is a medium reddish orange to orange-red. This is one of the gem's most expensive colors. 
 Gemstone Details
Mineral: Topaz
Chemistry: Al2(F,OH)2SiO4
Color: Yellow, orange, brown, pink to red to purple red, blue, light green and colorless
Refractive index: 1.619 to 1.627
Birefringence: 0.008 to 0.010
Specific gravity: 3.53
Mohs Hardness: 8
 Birthstones and Anniversaries
 Precious topaz is a birthstone for November and blue topaz is a birthstone for December. Blue topaz is the gem of the 4th anniversary and Imperial topaz is the gem of the 23rd anniversary.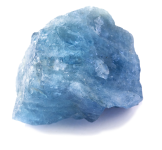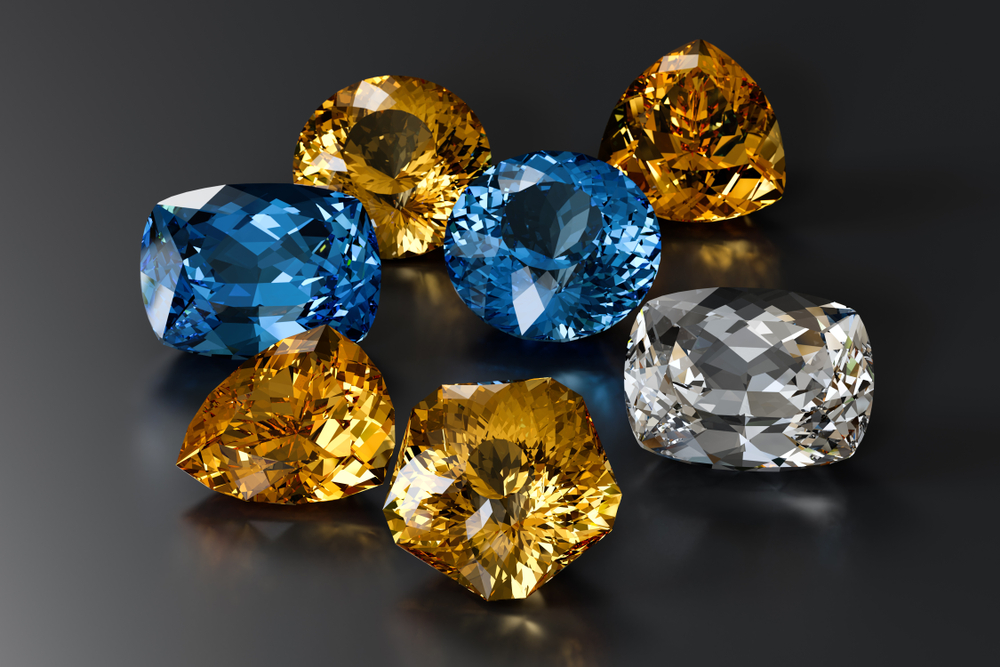 Sherry topaz—named after the sherry wine—is a yellowish brown or brownish yellow to orange. Stones in this color range are often called precious topaz to help distinguish them from the similarly colored but less expensive citrine and smoky quartz.
Topaz is also pleochroic, meaning that the gem can show different colors in different crystal directions.
Topaz History and Lore
Most authorities agree that the name topaz comes from Topazios, the old Greek name for a small island in the Red Sea, now called Zabargad. (The island never produced topaz, but it was once a source of peridot, which was confused with topaz before the development of modern mineralogy.) Some scholars trace the origin back to Sanskrit (an ancient language of India) and the word topas or tapaz, meaning "fire." The ancient Greeks believed that topaz gave them strength.
In Europe during the Renaissance (the period from the 1300s to the 1600s) people thought that topaz could break magic spells and dispel anger. For centuries, many people in India have believed that topaz worn above the heart assures long life, beauty, and intelligence. The name for imperial topaz originated in nineteenth-century Russia. At the time, the Ural Mountains were topaz's leading source, and the pink gemstone mined there was named to honor the Russian czar. Ownership of the gem was restricted to the royal family.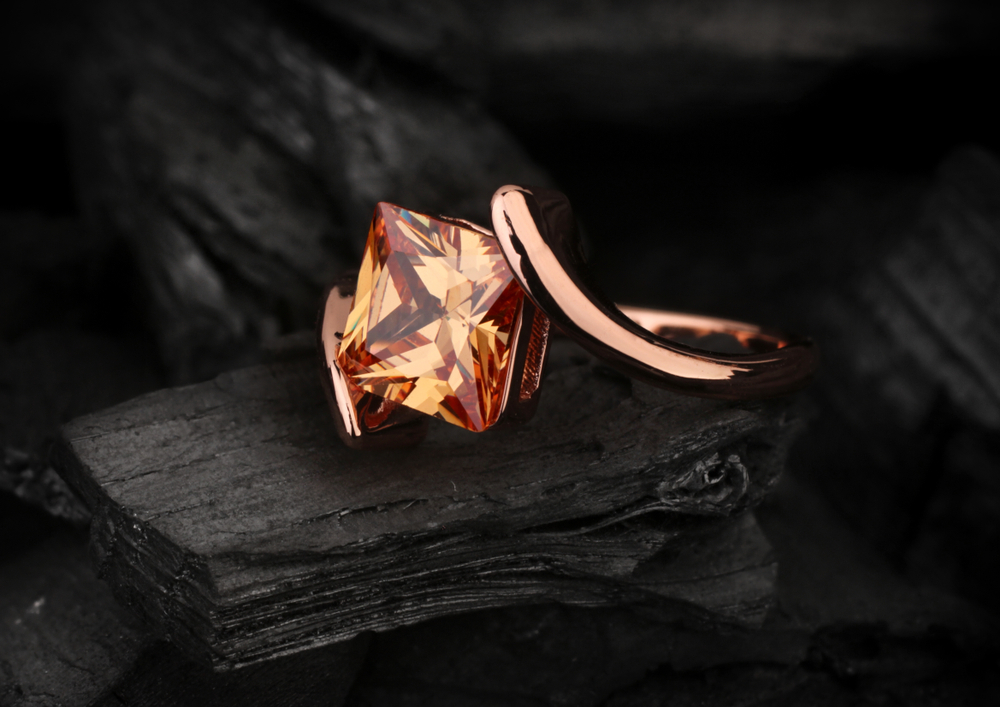 Facts about Topaz Gemstone
KILOS
Topaz comes in some of the gem world's largest crystals: the largest are kilos, not carats.
SLIPPERY
Faceted topaz takes such a high polish it's slightly slippery to the touch.
PLEOCHROIC
Topaz is pleochroic, displaying different colors in different crystal directions.
COLOUR
The most valued topaz colors are orangy red to red. Blue gems are widely available.
CLARITY
Topaz used in jewelry is typically eye clean with no visible inclusions.
CUT
Topaz crystals are usually columnar, and cut as oval or pear shapes to improve yield.
CARAT WEIGHT
Topaz often forms as large crystals. These can yield sizable cut gems.

Amber is nature's time capsule. This fossilized tree resin contains remnants of life on earth millions of years ago.

Dazzling brilliance. Captivating color. The planet's most valued gems are fancy colour diamonds.